Make Me Musical: Harmonica Instruction for Children!

David has taught more than 150,000 children to be musical with his books, CDs, DVDs, and school workshops. His study of the world's great music methods, such as the Suzuki, Yamaha, and Orff-Schulwerk pedagogies combine with his experience in teaching to produce great results.
As David puts it: "I'm not really interested in teaching kids to play the harmonica. I'm interested in teaching them how to be musical."

Make Me Musical: The DVD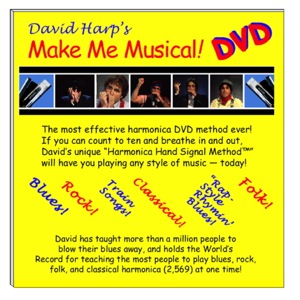 Over 100,000 satisfied customers — every child should have the lifelong gift of music! This entertaining and user-friendly DVD teaches simple blues and rock riffs and improvisation, and some folk songs as well, plus the train, of course!
All of this using David's amazingly easy Harmonica Hand Signal Method™ so your kids or grandkids will play instantly! Lots of costumes and fun! Includes DVD and high quality "C" harmonica only $14.95, with harmonica $19.95!
The DVD includes playalong music, instructions for parents or teachers (teachers: ask us about bulk harmonica prices for your students), printable song notation, and information on how to teach children to use the harmonica to build important life and educational skills.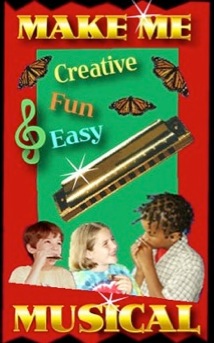 Here's What's on the DVD:

•
Nineteen easy lessons
that cover everything you need to know, step-by-step

• Blues and Rock Playalong music, so that you can create your own "Jamm sessions" with a blues or rock band!

• How to create your own "Rhyming Blues" in the style of songs like Bad to the Bone or Bridging the Gap

• How to play some of the world's greatest songs, including:

o
Oh Susannah
o Oh When the Saints Go Marching In
o Beethoven's 9th (Ode to Joy)
o Twinkle Twinkle Little Star
o Blues, Rock, and more!
Note: Any of David's "non-child" methods can be used successfully by children of age 8 or 9 and up!
Children as young as three enjoy watching the DVD and tootling along with David and the "HarpKids Band." Children of five or six can use it with just a tiny bit (maybe ten or twenty minutes) of adult or older sibling help. And kids of six or seven and up to nine or ten can use it entirely on their own. After nine or ten? They're ready to use any of David's methods!
(MMM-D) DVD only $12.95

(MMM-DH) DVD & Key of C Harmonica $17.95



Click here to view or edit your shopping cart!
David teaches over 2,500 Girl Scouts to play harmonica!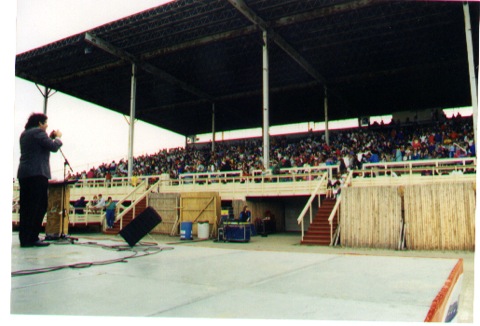 If you're interested in hiring David to work with a school group, you can find all the information you need
right here
! If you're working with at-risk kids or teens,
check this out
.